DLF Avenue
Larger than life experience,
in few words!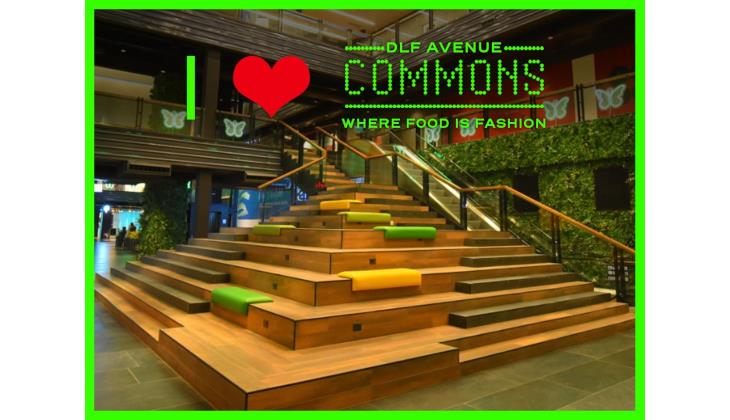 Raksha Bandhan, the festival that rightfully celebrates the uncompromising love and concern that brothers and sisters feel for each other is finally here. And siblings who are planning to make this year's Raksha Bandhan timelessly memorable should visit Commons At DLF Avenue to celebrate this great festival of love, care and support in the right spirit with the right ingredients.
Also, if you are a sister looking for ways to make your brother treat you or a brother who's seeking out the best spot in the city for making your sister's Raksha Bandhan extra special then CONGRATULATIONS! your search ends here, DLF Avenue is certainly the place for you.
Here are the top 7 handpicked restaurants that you can visit at Commons to enjoy a memorable Rakshan Bandhan food experience.
Barbecue Nation - Ground Floor
Celebrations start here! Barbecue Nation at Commons, DLF Avenue is the bonafide food place for patrons looking to enjoy festivities around the city. And rightfully so, with their mind blowing buffet experiences, the place has been able to win hearts across the entire nation. So, it's certainly no surprise that Barbecue Nation tops our list for being the best food place that you should totally visit this Raksha Bandhan.
Chilli's American Grill & Bar - Ground Floor
Not just food but if you are looking for a vibe that is extremely vivacious and pleasant then Chilli's American Grill & Bar is where you should be booking your table this Rakshan Bandhan. With mouth-watering dishes able to furnish you with a food experience that is utterly satisfying. Also, they serve some of the best shakes and beverages that you can order anywhere in the city.
Dhaba - First Floor
If you are a sucker for traditional North Indian food then Dhaba at Commons is a restaurant that you would absolutely fall in love with. Based amongst a bunch of restaurants that are particularly westernized in the way they serve food, Dhaba is one place that properly encapsulates the spirit of real India by serving dishes that are finger-licking and delicious. From the menu to decor, everything is specially curated to correctly emulate the mood of a highway dhaba. Great place for family dinners and big gatherings.
Mai Bao - Ground Floor
From Punjab we go straight to Singapore, the reason why Commons at DLF Avenue has emerged as such a big favourite among Delhiites is its ability to host versatile food experiences that cater to a global taste. And Mai Bao is one such food joint that helps Commons achieve that global appeal. Apart from serving a 100% authentic Singaporean street food taste, Mai Bao has created an eating experience that is incredibly chic and elegant. Also, vivid colour choices for decor and interior makes the place highly Instagrammable.
The Big Chill Cafe - Ground Floor
Easily the most sought after food place on the entire list, The Big Chill Cafe is always filled with people inside and outside. With its delicious dishes and pop-culture inspired atmosphere, the place has become a common element of every Delhiit's hangout place checklist. Plan a visit to The Big Chill Cafe this Raksha Bandhan and celebrate a good time with your siblings and friends. A word of advice - book reservations in advance if you don't like waiting outside the door.
Savya Rasa - First Floor
Here is a great family restaurant that has combined the culinary heritage of South India's seven most popular regions including Kerala, Tamil Nadu and Karnataka. Savya Rasa at Commons is an expert in hosting food experiences that are immensely flavourful and incredibly authentic. Also, the place has a fairly affordable menu that helps you enjoy wholesome meals at a pocket-friendly price.
FIO POP - Ground Floor
Just like its name, FIO POP at Commons, DLF Avenue is that one place where you get to experience the unfettered peppiness and energy expected from a 21st-century cafe. Great place for casual dining, the place puts forward a comforting atmosphere made further comfortable by their friendly staff. You can't help but have the time of your life if you visit FIO POP at Raksha Bandhan this year.
...
Apart from the famously talked about Commons at DLF Avenue this space also has some of the most popular shopping stores and a glorious Cinepolis movie theatre that renders second to none movie experience in South Delhi.
And that's certainly not all, DLF Avenue is currently hosting a special Kaze Living Rakhi Special Market exhibiting one of the finest and freshest organic food products. So, buckle up and get ready because you are in for an exciting ride this Raksha Bandhan at DLF Avenue, Saket. See you soon!