DLF Avenue
Larger than life experience,
in few words!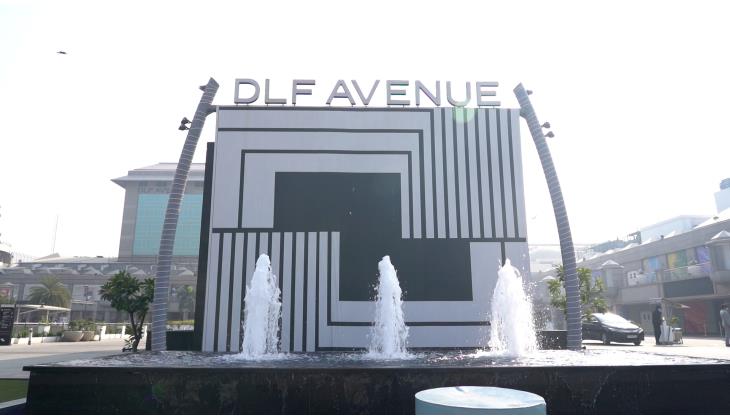 Monsoon in Delhi is all about going for long drives with friends, enjoying street food and masala tea while having loads of fun. But that's not all, another big reason to be cheerful about the rainy season are the amazing Monsoon Fashion Sales that can be tracked down across your favorite shopping stores in the city.
So, if you are somebody who is looking to revamp their wardrobe with some trendy and stylish clothes and accessories then visit these 7 awesome stores that are currently running gloriously under the highly accommodating roof of DLF Avenue at Saket, New Delhi.
Forever 21
One can't begin to discuss trendy clothing and accessories without mentioning Forever 21 at DLF Avenue. Being a major brand who has made a name for itself by offering stylish clothing at attractive prices, Forever 21 is the first store you should visit to start your Monsoon season shopping. We all know how bright and vibrant colored clothes are in big demand during the Monsoon and options in color is one thing that you would certainly get at Forever 21 in DLF Avenue.
Superdry Sport
Monsoon or not, if you are someone who can't wait to go back to the gym then Superdry Sport at DLF Avenue is one store that you should definitely visit this season. Being the most talked about brand of recent times, Superdry Sport is particularly famous for providing clothes that help in maintaining an active lifestyle in incredibly comfortable and stylish range. Their extensive range of fitness clothing and accessories fixes your gym looks for the entire week and their collection of comfortable t-shirts make you look fashionable on even a lazy Sunday afternoon.
Marks & Spencer
Marks & Spencer is another mega fashion brand that runs a fine establishment at DLF Avenue. And although the brand has something to offer for all seasons, the Monsoon here is a bit special. From gorgeous looking dresses to easy one eye tops, the store offers some great clothing options for working women looking to take the corporate dressing game to a different level. Moreover, the store in DLF Avenue has a great lingerie section that makes the place at least once a visit spot in the season.
ONLY
Make your monsoon season weekend outings more stylish and comfortable by shopping from ONLY at DLF Avenue. For a brand that makes fashion followers drool over with its collection, ONLY is one brand that has a fairly understated appeal. The collection includes a great range of tops, dresses and skirts that gives your fashion style a great flair.
Vero Moda
We don't expect you to dish out your late night plan just because it's raining outside. That's why for all nocturnal beings who love to come out at night for a good time in the capital we have Vero Moda, a store that has the best collection of party dresses and rompers. Not just dress to kill but also style to feel alive and with the latest monsoon season collection at Vero Moda, DLF Avenue you can certainly do both.
Superkicks
Choosing the right footwear during the monsoon season is extremely important and as we know that heels and stilettos aren't the wisest of options to wear during the rains, sneakers and flip flops certainly are. That's why, we recommend that you at least once go and check the latest collection of colorful sneakers at Superkicks store in DLF Avenue. The brand is known for its ability to blend style with comfort and put forward footwear options that make you stand apart from the crowd.
Desigual
If the words vivid and artsy describe your fashion sense, then we have a store that is perfect for your monsoon fashion needs. With their unique design and styling choices, Desigual at DLF Avenue has made a rip-roaring entry into the South Delhi fashion scene. Also, their dresses and jumpsuits look so exceptionally stylish that you can expect to get some jaws dropped as you walk past fashion chasers in Delhi. Do visit if you are feeling a tad bit adventurous with your clothing this Monsoon.
If you are looking to add a little ethnic touch to your wardrobe this monsoon then you can also check out Mulmul, Biba, Ancestry, Suvasa and Anokhi at DLF Avenue. No matter the need, we are 100% sure that you can find the right clothing that matches all your fashion needs at DLF Avenue Mall. So, hurry down and show up because we can't wait to host you.